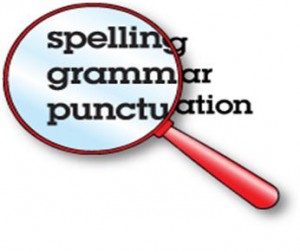 There are things you do best in your business, and if you're like most business people, writing sales copy, web copy and press releases isn't one of them!
FACT! Some of the website copy I read daily is very poorly written. Typographical errors, spelling mistakes, bad grammar, etc etc etc, all add up to an unprofessional first impression for potential clients.
This WILL result in lost business!
So why don't you let me take care of all that, leaving you to get back to the things you do best? I'll go through your website checking and tweaking all your copy, and I promise you'll be happy with the results!
It could make a big difference to your business, especially if your online presence is important (and whose isn't  these days?)
Email mark@markhibbitts.com or call me on +44 (0)1493 700669 or +44 (0)7736 463981 to discuss your requirements. All my work is satisfaction guaranteed, and with prices starting from just £50 for press releases, you know it makes sense.