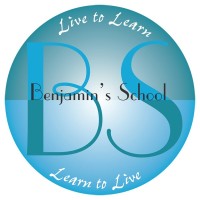 Yesterday I was privileged to be working with my colleague Robert Whitwood and his company Inspired Change at an enterprise day today at City Academy, Norwich. We asked 155 year 8 students to design some amazing tourist theme parks to promote Norfolk tourism.
They came up with some really imaginative ideas, then they all presented their ideas to us and their peers. They were great, but what really pleased me was that out of the team of 4 young people who won the overall prize, 3 were classed as SEN (having special educational needs).
To me this just proves how multi-faceted 'intelligence' is, and how kids who don't always excel academically, or who are perceived to have 'challenges' can shine if they are actually engaged and allowed to express their creativity.
Of course I believe all children have special educational needs. That's because despite the attempts of the current education system to standardise them, they are all different. That's why I'm so pleased that Benjamin's School will soon be open as a free school to young people in Norfolk aged between 4 and 18.
For your information, if you're currently looking for a school in Norfolk for your children, Benjamin's school believes….
Children do not fit a 'normal' box
All children should have an individual learning plan

Education should fit around a child

There shouldn't be a process of 'exam pressures'

Social skills should not be restricted by age

Life skills should be included in school education

Happiness is more important than 'conforming' to what society expects

There should be more 'hands on' outdoor learning

Children shouldn't be set up to fail if they don't achieve expected grades
The main aim of the school is to grow happy people who know who they are and what they want from life. If that sounds good to you, applications are now being taken. Please visit the website or email me for more details.
Tags: education system, Free School Norfolk, Free School Nowich, lessons, prosperity lessons for kids, School, SEN