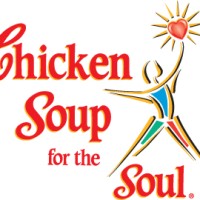 Despite what you hear about the recession, there are no shortage of opportunities out there if you're prepared to look and listen out for them. And if you're looking for opportunities/work/jobs, the 7 words in the title of this post (in my opinion) are the most important you'll ever utter.
Shortly after my bankruptcy 3 years ago I read a book by Jack Canfield in which he explained how his writing partner, Mark Victor Hansen, says something similar when he hears people talk about projects he finds interesting and may possibly like to get involved with.
In fact that's how he got to be partners with Jack on the Chicken Soup for the Soul series of inspirational books which have now sold hundreds of millions of copies!
After reading Mark's story I decided to do the same thing and it's changed my life massively. Now, if I'm speaking to someone at a networking event and I hear about something that excites me, I just say 'How can I help you with that' or 'How can I get involved with that' and more often than not something comes of it. Everyone likes you to be interested in their business, and most of them need good people they can trust, especially if you're prepared to work on commission only (and why wouldn't you?)
A word of warning though. Don't just think of the money. Make sure it's something that really does excite you or you'll regret it later.
Go on. Give it a try and see.
Tags: Jack Canfield, lessons, money, prosperity lessons for kids, teaching, Young entrepreneur