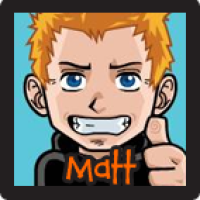 If you know me or have read my blog or books you'll know I'm passionate about teaching entrepreneurship and a success mindset to children and young people before they get programmed by family, their peers, and the education system. I'm also passionate about teaching them 'how' to think instead of 'what' to think, so I feel very privileged to have become part of the team at Camouflaged Learning.
Based in Martham near Great Yarmouth, and run by the very charismatic Matt Bagley, CL do some amazing stuff in schools, teaching the kids team building skills, enterprise, and a whole host of other useful things. Best of all for the kids is that it's nothing like a normal school day, and they learn while they're having loads and loads of fun…. hence the camouflaged learning name.
Camouflaged Learning were recently instrumental in devising and delivering the highly acclaimed and award winning 'Inspired Youth' Tourism Project alongside local consultancy Inspired Change and City College Norwich. It was there that, as a mentor from private business, I first saw Camouflaged Learning in action and thought 'I want to be a part of that!"
Now, a few months later, whenever my time permits I'm a proud wearer of the CL shirt, and have had a real blast working with the young people in several local schools. What's more I'm loving it (which as we all know makes it not like work at all!)
If you're a business, a school, or a college with an idea, and you'd like an honest, hard working, ethical, and fun company to devise and deliver a project for you, why not give Matt a call on 01493 748815 and have a chat, or send an email to office@camouflaged-learning.com and see what they can come up with.
What the teachers say…
"As a teacher, I'm often sceptical about people coming into schools but these guys were just brilliant. The kids had an amazing day, and were enthralled and occupied throughout, and looking back now I can see that there was a huge amount of learning going on too. I hate to admit it, but they were actually better than us!"
Dr. Sanderson, Head of Science, Sewell Park College
"Camouflaged Learning breaks down the barriers. The enthusiasm and passion from delivery staff is infectious. Students and teacher find themselves completely immersed in the activity. Students take risks, form idea, and show creativity in ways and to degrees that are hard to match In the classroom. Better yet, normal lessons are, by and large forgotten. A day with Camouflaged Learning is completely he opposite- the students remember the day and carry the skills with them for many years afterward."
Paul Rapley, Assistant Head, Taverham High School
"Just wanted to say well done and a huge thank you to you all for another brilliant day. Our kids had a fab time as, of course, did myself and all the teachers."
Julie Mayo, Head of Enterprise, Denes High School
To read (many) more testimonials click here…..
Tags: business for kids, education system, lessons, School, schoolboy entrepreneur, Young entrepreneur