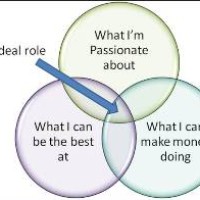 I've been thinking hard about my last post, and I believe that a lot of the problem is that children aren't encouraged to pursue the things they love to do. The education system was built to create employees, but in a world where jobs are increasingly scarce, a change is sorely needed.
Even a degree is no longer a guarantee when there are 83 graduates this year (UK figures) for every graduate level job (up from 69 last year). That means that lots of kids will be disillusioned and forced to take jobs they don't want and don't like.
So what? You may be thinking. Most people don't like their jobs, there's nothing new there.
But I don't think that's the way it's supposed to be. And I do think that everyone has a skill/interest they could develop into a job/business that could make them a decent living, and in some cases make them rich. However they're not currently encouraged to explore and develop it.
We often steal our children's dreams with our 'we know best' attitude, saying things like 'You want to be a what? Don't be foolish. Get a real job so you have some security'
That's a shame!
In his fantastic book 'The Monk Who Sold His Ferrari' Robin Sharma says 'the secret of happiness is simple: find out what you truly love to do and then direct all of your energy towards doing it'
So why don't we help our children to do just that? Let's teach and encourage our children to make a job they love instead of take a job they hate. If we can do that they'll never have to work a day in their lives.
And wouldn't that be great?
Tags: alfie potts, business for kids, education, education system, lessons, prosperity lessons for kids, schoolboy entrepreneur, teaching, teenage millionaire, Young entrepreneur