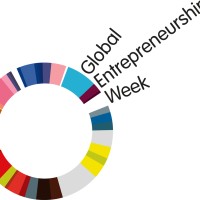 If you didn't know already it's Global Entrepreneurship Week, and today I'm really excited to be able to post about something that's been in the pipeline for around a year. It's the upcoming 'Trainee Millionaire Club', an online community website and resource for schoolboy and schoolgirl entrepreneurs!
My aim is to provide an engaging and exciting place where children can learn about about entrepreneurship and financial education, and also about responsibility, strong values, and personal development. There'll be loads of great content from myself and other contributing experts, plus competitions, books, games, and much more.
One truly wonderful thing is that (without giving too much away) I'm in talks with local education establishments and it looks like I'll be partnering with some local schoolboy (and schoolgirl) entrepreneurs to build and run the business. That's so great… imagine getting some of the children that I set out to inspire with the Alfie Potts books actually working with me on the business and earning money from it!
Awesome!
We'll be launching in 2012. You can find out more at www.trainee-millionaire-club.com and just by registering your interest you'll get an electronic copy of 'Alfie Potts the Schoolboy Entrepreneur' absolutely free!
More news soon…
Tags: alfie potts, business for kids, education, education system, financial role models, prosperity lessons for kids, School, schoolboy entrepreneur, teenage millionaire, Young entrepreneur, young entrepreneur club