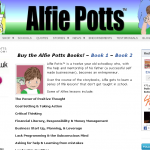 If you'd like a website/blogsite for your business or for personal use, but you don't have a big budget, I can build you sites like the ones on the left or the one you're visiting now for as little as £200.
If you click on the images you can visit the sites for a better look. Of course they will be built to your spec re pages, colour schemes etc, but you'll have an easy to administer WordPress based website, plus the opportunity to generate sales pages and squeeze pages, insert video and images, start a membership site, and much more!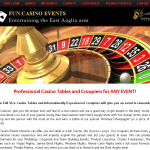 If you want a fancy flash website, or something really tricky then I'm probably not your man but I do know lots of people who can help you.
So, if you're interested in finding out more feel free to give me a call on +44 (0)1493 700669 or +44 (0)7736 463981. Alternatively you can email me at mark@alfiepotts.com or get me on skype:markhibbitts