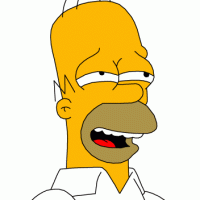 'Children do as you do, not as you say'.
If you're a parent I think you'd agree with that statement. Looking at my own kids it certainly seems that way to me. So, with that in mind, it makes sense that we should try to be the best financial role models we can doesn't it?
My parents we pretty poor at that. My dad was a lovely bloke but not too financially savvy. He owned one of London's first KFC franchises, but somehow went bust. My mother wasn't much better, and I guess I did as they did, ending up in bankruptcy court like my father.
Now I think we all want our kids to grow up with good financial habits, but sadly at least half of parents admit they don't set a good financial example and are not capable of teaching money management to their children.
I was one of those parents and I'm now doing my best to change my ways.
So how about you? Do your children see you sitting at your table or desk working out a budget for your monthly income? Do they see you spending wisely, saving, investing, and increasing your net worth… OR do they see you spending recklessly, often on 'stuff' you don't really need, arguing over money, and relying on credit cards at the end of every month to meet the bills even though you have no real chance of paying them off?
What do you do to teach your children about money? I'd love to hear your stories so please leave a comment below.
Tags: Broke, credit cards, culture, education system, financial role models, lessons, prosperity lessons for kids, teaching